Welcome to Fairfield School Video
FOR THE LATEST WEATHER NEWS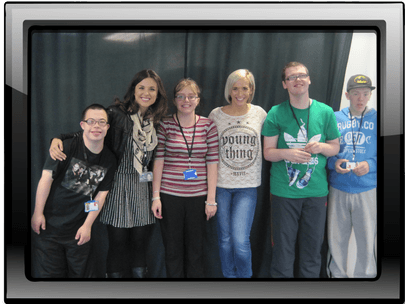 A message from the Executive Headteacher.
Carol Jordan, who is an experienced Headteacher of Special Schools, has been appointed as Executive Headteacher, and is welcomed onto the staff at Fairfield School, Carol will be job sharing and working three days a week and our Deputy Head Jayne Tyson will be acting Head two days a week.
Both Carol and Jayne would be happy to meet parents, by phoning the school to make an appointment.
We hope you will find the site a useful source of information about a very special community and give you an insight into the daily life of the school. At Fairfield we work as a partnership of services alongside families to provide a wrap-around provision for pupils and students aged 3 to 19 years with severe or profound learning difficulties and related needs. We try to make Fairfield a 'One Stop Shop' for children, young people and their families to access support and assistance as required, and ensure every pupils needs are met.

We provide high quality teaching and learning across the three Departments which make up the school. The Teaching and Support Teams ensure that learning opportunities and activities are matched to individual needs. We have high expectations for every pupil in the school, in lessons which are fun, engaging and innovative. Of equally high importance, is the standard of care and support provided within the school to ensure that personal needs are met, whilst not compromising opportunities for learning. In September 2010, we gained Specialist School Status for Communication and Interaction and in September 2012 became the first Special School to be awarded the Kirklees Inclusion Quality Standard.

Enjoy your virtual visit and please feel free to leave your comments and suggestions.
Carol Jordan and Jayne Tyson
January 2014