Welcome to Fairfield School Video
LATEST NEWS
Well done to Post 16 students who have produced a fantastic news video as part of the BBC School Report, they even got a mention on the BBC website!
Parents and carers and school staff were invited to school to attend the presentation and all the students received certificates and DVD's.
You can watch the videos below.
FOR THE LATEST WEATHER NEWS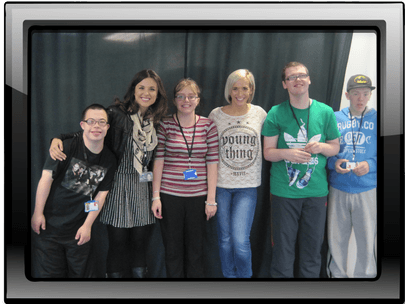 I would like to introduce myself to you as the new Headteacher of Fairfield School. I am absolutely delighted to have taken up this post since March 3rd 2014 and consider it a privilege to have been appointed. I feel as if I am returning to my roots as I taught at Fairfield School about 19 years ago. I have continued to work with Fairfield for many years whilst working in senior management roles in Kirklees. I have worked in the field of special educational needs throughout my career, in a number of special and mainstream schools. Most recently I was the Head of Specialist Learning for Kirklees with responsibility for a range of services supporting vulnerable children and young people including special educational needs.
I am committed to building on the very effective partnerships that have been established with parents/carers and with the services that support you and your children. We are a very approachable school and I want to ensure that this continues. I would welcome the opportunity to meet you in person. If you are visiting the school, please introduce yourself to me. If you want to discuss anything about school or your child, please ring or contact the office to make a suitable appointment.
I am working hard to get to know the children and young people. I am spending as much time as possible in classes, in the dining hall and out with the children and learning about each individual's needs and circumstances.
I will ensure that we continue to offer an exciting and creative learning environment and will work with the staff team to improve all aspects of learning and development for the children.
Yours sincerely
Anne Tierney
Headteacher