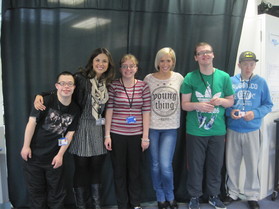 This year our Year 13 students are taking part in the BBC project 'School Report'.
This is an educational project which gives students a chance to make their own news reports using text, audio and video.
These reports will be uploaded onto our website during the year.
The work culminates in News day which this year will be on 27th March 2014.
Click on the weeks below for further news!
Getting Prepared Celebrity Visit Interview Skills Gathering News Who Does What? Visit To BBC Leeds
Christmas Market